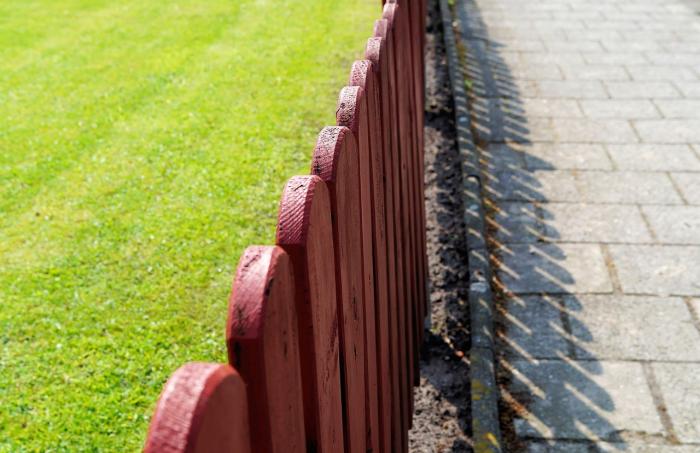 Where are my property boundaries?
When buying land we don't always worry too much about survey markers. Often a property might be fenced and we often assume (but don't check) that the fences are on the correct boundaries.

Boundary pegs can get accidentally removed during construction, eroded over time, or just go missing. If it's not obvious where the property boundaries are, you will need a surveyor to locate and replace your pegs.
Fences are not always the proper boundary
Sometimes a property's fences are not on the correct line and there are plenty of cases about encroachment and the problems arising from that over many years. Also, there are some classic cases where a builder has put up a new house which goes over the boundary line, sometimes by quite a lot.

Gail McDonald was looking forward to construction starting on the section she bought in Lincoln in early 2021. Despite multiple visits to the site, the Selwyn District Council didn't pick up that house on the section neighbouring Gail's actually encroached onto her land.

Due to council regulations, Gail's builders can't start work on her home because the two houses would be too close together. Unfortunately, this case is tied up with Gail's lawyers, her builder's lawyers, and lawyers for the building company that made the mistake in the first place.

As of the time of writing, Gail doesn't have a solution. Good builders should be covered by liability insurance, especially if the encroachment was a genuine mistake. Still, it's a lot of stress and problem-solving that Gail didn't need as she was looking forward to her new home being built.
Avoid property encroachment
So what can you do to avoid something similar happening to you? If you are buying a vacant residential lot, there is a special clause in the agreement that the vendor must have the boundary pegged at settlement date. This is worth having done, so you avoid the cost of having to do it later. You will want to make sure you know exactly where the boundary pegs are before you start building, to avoid ending up in legal battles with your neighbour.

Likewise if you are selling a vacant lot, you must make sure a licensed surveyor has laid clearly marked boundary pegs. Generally we only come across vacant lots in new subdivisions. But, after the Canterbury earthquakes, many damaged houses were demolished so the land could be sold as a vacant lot.

With land being in such demand around Christchurch, sometimes reasonable houses are being cleared off anyway, to allow developers to build more intensive housing. All this means vacant lots are reasonably common around Canterbury. If you're looking to buy a section and build a home, you might save yourself a lot of trouble and expense later if you know that the boundaries are correctly pegged when you settle the purchase.

If you're not sure where your boundary pegs are, we are happy to recommend licensed surveyors we have worked with before and trust. If you discover your neighbour has encroached on your property and you want to know what your options are, come and have a chat with the Godfreys Law conveyancing team. Contact us on 03 366 7469.