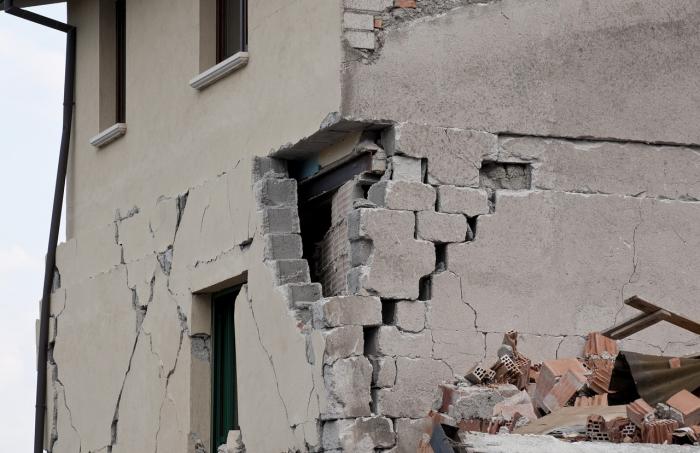 Buying a house will probably be one of the largest purchases that most people ever make. Spending time and money to undertake due diligence can help avoid a lot of heartache, and significant financial hardship.
Following the Canterbury Earthquakes in 2010 and 2011 a number of issues have arisen regarding the buying and selling of properties that require any prospective purchaser to undertake thorough due diligence.
Purchasers should be aware that the EQC and insurer scopes of works provided to them by the real estate agent only shows identified damage. The extent of identified damage may not be correct and there may be damage that has not been identified by EQC or the insurer. EQC and insurer scopes of works should not replace your own due diligence and expert reports.
1. Not all damage has been identified
After the September 2010 and subsequent earthquakes the Earthquake Commission engaged both qualified and unqualified people to assess the damage to homes in the region. For various reasons, some damage to homes was not identified, particularly in relation to damage to the foundations of houses.
Where the cost of repairing damage to the property is under the Earthquake Commission Act cap of $100,000 plus GST, and subject to the assignment of the claim to the new owner, a new owner of the home is able to go back to the EQC to have EQC assess and repair additional damage.
Where the cost of repairing the damage is over the EQC cap, a new homeowner who purchased the property prior to 15 August 2019 may be able to claim the full cost of repairs from EQC via an ex gratia payment. Homeowners have until 15 August 2020 to make a claim under this scheme. You can find more information here.
a. Rubble foundations
Rubble foundations are foundations that have been built using riverstones, large rocks and building site rubble with non structural concrete and little or no reinforcing steel in them. Most houses in Christchurch were built using this method of foundation construction through to the 1970's. Many homes built with rubble foundations sustained damage that is not visible or has not been identified. If you believe that the house you wish to purchase has rubble foundations we recommend that you engage an independent structural engineer or foundation specialist to assess the foundations for hidden damage or poor quality repairs.
b. Unreinforced concrete slabs
Many homes in Canterbury are built on concrete slab foundations. A significant number of those concrete slabs do not have steel reinforcing mesh in them, resulting in significant cracking of the foundations. It is usually not until the carpet is pulled up that people realise that the slab sustained damage in the earthquakes. If you are buying a home with a concrete slab foundation we recommend that you search the property file at the local council offices and if you have any concerns that there might be earthquake damage to the slab, you should seek advice from an independent structural engineer or foundation specialist prior to purchasing.
c. Jack and pack
Jacking and packing the piles of a building can be an acceptable solution where the piles have sunk. Some post earthquake jack and pack repairs have subsequently discovered to have been substandard or the repair has failed because the ground underneath the house has not been able to support the pile. If the home you are purchasing has had a jack and pack repair, or there are signs that the repair may have failed, you should seek advice from an independent structural engineer or foundation specialist.
d. Land damage
Sometimes liquefaction, sinking land or other land damage has not been identified or repaired. Large areas of Canterbury are now at greater risk of liquefying in another major earthquake and areas of Christchurch are also more susceptible to flooding. This may impact on your ability to get insurance for the property now and in the future.
Information about flood vulnerability is available here.
Information about the Liquefaction management area is available here.
If you have concerns about land damage you should seek advice from an independent geotechnical engineer.
2. Not all damage has been repaired
Not all earthquake damage to homes has been repaired. This may be because the damage was not identified, because the damage was removed from the scope of works, or because the builder who was engaged to undertake the repairs didn't do the work. Sometimes the damage was not caused by the earthquakes ("pre-existing damage"). Prior to purchasing a property you should have an independent building inspection completed by a Licensed Building Practitioner (LBP) and that person should inspect the subfloor and roof cavity if they are accessible. You should discuss any concerns you have about the report with your legal advisors. In many cases, it is possible to have problems resolved prior to purchase.
Sometimes repairs were completed and have subsequently failed. If one area of damage has failed then you should look carefully at the rest of the property to discover why, and to assess whether other repairs have also failed. Engaging suitably qualified expert advice is essential.
3. Assignment of claims
Post 2010 it is common to assign the the residual benefit of an EQC claim to the purchaser of a home. It is sometimes possible to assign the residual value of an insurance claim if the vendor has not received a full and final settlement. Please talk to your legal advisors as soon as possible if you think this will apply to you.
Where an EQC claim is assigned to the purchaser, the purchaser has the same entitlements under the EQC Act as the vendor and will be entitled to receive any remaining entitlement up to EQC's cap for the insured event.
Where the related private insurance claim can be assigned, the purchaser may not have the same entitlement as the vendor, or any entitlement from the private insurer at all. When the parties have a Deed of Assignment drawn up, it's important to find out from the private insurer what, if any, insurance entitlement the purchaser would receive.
4. Purchasing after 14 August 2019
If you have purchased a home after 14 August 2019 and discover work that needs to be completed or redone, and the cost of that work exceeds the EQC cap, you will not be able to benefit from the government scheme discussed above and it is most likely that you will not be able to go back to the vendor's insurer for the remainder of the funds needed to complete the repairs.
The result may be a very large repair bill that you must pay for yourself. It is therefore very important that you undertake thorough due diligence before committing to the purchase of a home. Any areas of concern that you notice, or that are raised in your building report, should be investigated thoroughly by an appropriately qualified person. Please also discuss any concerns you may have with your legal advisors.
5. "As is" properties
"As is" properties are properties that have not been repaired and no EQC or insurance funds will be paid to the purchaser. The vendor will usually have finalised a claim from their insurer and there will be no assignment of EQC or insurance claims. The usual vendor warranties in the agreement for sale and purchase are usually deleted. It will be difficult to obtain insurance and finance on an "as is" purchase though, if you are planning to undertake repairs soon after purchase, you may be able to obtain builders risk insurance.
If you are planning to purchase an "as is" property, speak to your financial advisor first and undertake thorough due diligence so that there are no surprises for you. The state of the house may not concern you if you are planning to demolish it but don't forget to check for any issues with the land. Poor quality land may mean significantly increased build and compliance costs.
In the Christchurch property market?
This is not intended to be a comprehensive list of the issues that you may encounter when purchasing a home in Canterbury following the earthquakes. It is important that you discuss any concerns you may have with your legal advisors and engage suitably qualified independent experts for advice. If you're in the market for a new home, we can help you navigate these pitfalls and steer you in the right direction. If we identify any areas of concern, we can recommend local experts to make sure you get the reports you need to make a fully informed decision.
For safety and peace of mind before you buy your next home, contact the team at Godfreys Law on (03) 366 7469.