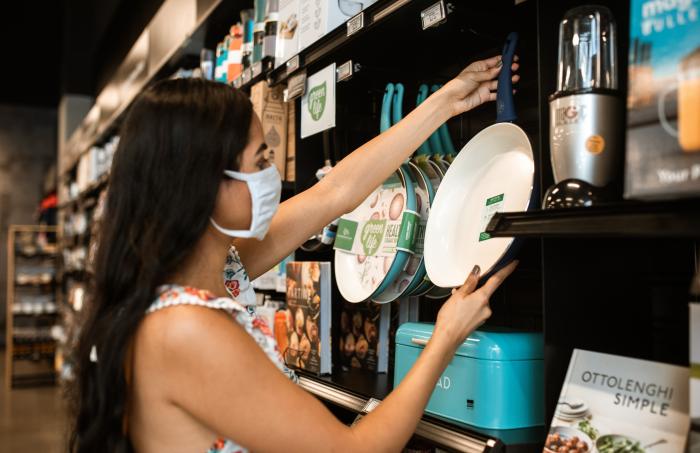 At 11:59pm on Tuesday Night Christchurch (and the rest of New Zealand except Auckland) will move to Alert Level 2. Because of how infectious the Delta Variant of COVID-19 is there are a few changes to this level compared to our previous experiences of level 2. Here's what businesses need to know for the new 'Delta 2' Level.
Face masks are mandatory
Face coverings are now mandatory at level 2 in most public spaces, these include staff in restaurants and cafes and all public facing businesses. Customers in restaurants and cafes can take their masks off to eat and drink. For staff MBIE recommends that face masks are strongly encouraged for staff in any close contact.
Contact tracing
It is now mandatory for customers to scan into all close contact businesses they enter. These include bars, restaurants, cinemas, and hairdressers. If customers cannot scan in your business must have alternative methods of contact tracing. It is also strongly encouraged for customers in all other businesses to contact trace. It is now also expected for staff to scan into their places of work.
Customer limits
Indoor hospitality venues will now have a limit of 50 people, regardless of their size, while outdoor venues can have up to 100 customers. There is also a limit imposed by social distancing, all customers must be 1 metre apart for hospitality venues. If your venue can hold less than 50 people with social distancing you will not be allowed 50 people, but the maximum that can be safely fit with social distancing enforced.
Health and safety for your employees
You must ensure that you put in place adequate health and safety measures for your employees in level 2. This will include things like enforcing social distancing in your place of work, continuous cleaning, and sanitisation, and requiring/enforcing face masks as per the issued guidelines.
MBIE recommends talking with your staff to identify and manage any health and safety risks, and if your staff can still work remotely, encourage them to do so if that is appropriate in the circumstances.
This is a developing situation, and we are still waiting on fully updated information from MBIE. We will provide you updates when they come through, otherwise for the most possible up to date information check out MBIE's website.
If we can help you or your business to return and operate successfully under level 2 then please get in touch with your usual advisor.