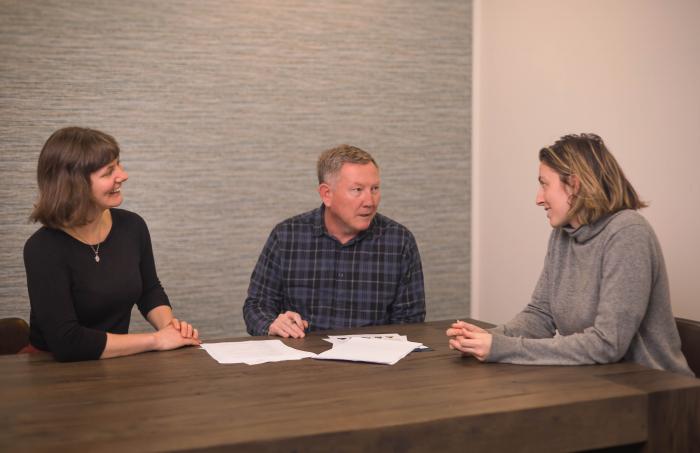 What is a "legal executive"?
Every profession has their equivalent – highly skilled technicians who assist a professional in carrying out their work. So at the dentists, often you might see the hygienist not the dentist; or at the doctor's surgery you might see the nurse or a nurse specialist; your child might have time with a teacher aide at school instead of the teacher; and so too in the law office, you may have dealings with a paralegal known as a "legal executive"
Especially in conveyancing work, there are many procedural matters which can be dealt with by skilled staff rather than by lawyers. This works well because the legal executive is probably doing this sort of work a lot and hence is highly skilled at it; and they are easy to deal with and practical.  Not all these things can be said about lawyers!
The term "legal executive" is fairly wide and includes those who have only practical experience.  Sometimes such staff might equally be called a law clerk or a legal secretary.  All these names describe a similar role in a law office, but with minor differences in levels of responsibility.
One major difference is the training which is available for legal executives.  There is a special tertiary level qualification for legal executives.  This involves 3-4 years of study and is run through a limited number of Polytechs and the Open Polytech. Those legal executives who have their qualification can become a "Registered Legal Executive".  After a period of significant experience, some Registered Legal Executives become known as "Fellows" of the Institute.  This is a prestigious role which enables them to take Statutory Declarations, a task usually done by Solicitors.
In New Zealand, there is an Institute of Legal Executives which organises training (in addition to that provided by the New Zealand Law Society) and offers a buddy system (where more skilled Registered Legal Executives assist and train those who are less experienced).  Registered Legal Executives are bound by the Rules of Professional Conduct for Barristers and Solicitors.
Many legal executives handle much more than just conveyancing matters – most aspects of general practice can be handled to some extent by a skilled legal executive.  Drafting Wills and Enduring Powers of Attorney are all part of the wide and varied work carried out by legal executives.
Our registered legal executive is Kymberlee Dobson and Rata Robinson and Sarah Stevenson are our legal secretaries. The advantage of a firm with legal executives, legal secretaries, and law clerks is that work can be appropriately handled by the person with the right hourly rate and skill set – instead of lawyers attempting to do everything! At Godfreys Law, our support staff is highly valuable to the team and they are all great at what they do. Click on the links to our support team and get to know them better!