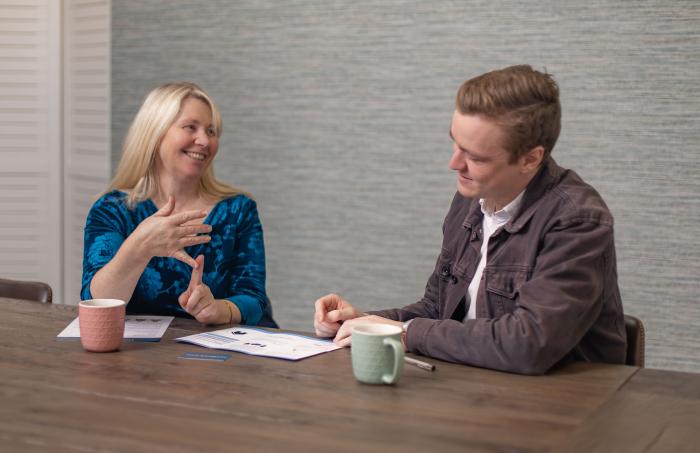 Can my Will be challenged?
Yes, after you pass away there is the potential for your Will to be challenged. A thoroughly drafted Will can help reduce the chances of a successful challenge against your estate. There are five main grounds your Will could be challenged including Family Protection Act Claims, concerns around the Will makers capacity, concerns about undue influence, claims under the Property (Relationship) Act, and issues with the executors.
I want to leave my child out of my Will, what action can they take?
If you have children and you do not provide for them in your Will (regardless of their age) there is the potential for your children to bring a claim under section 4 of the Family Protection Act. Your child can also make a claim if they have been left significantly less than another sibling. When a claim is made the Court considers if adequate provision for the proper maintenance and support of the child has been provided. When assessing claims the Courts focus on the idea of a moral duty to provide for your children and the importance of recognition of belonging to the family. When deciding if an award should be granted and the value of the award the court considers factors such as;
The child's financial position
The contribution to the family
If there is any estrangement and who is to blame for that
What prior support have they received from the parent
If the Will maker provided any reasons for leaving the child out or giving disproportionate amounts.
If you are wanting to leave a child out of your Will or leave a disproportionate amount it is important to consider the following:
There is a possibility of a claim being made against the estate;
What will this entail for the estate and executors, the time involved, money, and stress;
Is your relationship with your child likely to improve or be repaired in the future;
Consider writing a letter of explanation for leaving a child out which can be stored with the Will for if a claim is made and it proceeds to court.
When does capacity become an issue?
It is important to make your Will sooner rather than later. If you lose capacity, you are unable to execute a valid will. If you have executed a Will and family or friends have concerns about your capacity at the time of signing, they can question the validity of the will.
Things that can bring capacity into question include:
Drastic or frequent unexplained changes in Will
Confusion of lack of clarity when providing instructions
Recently suffered a traumatizing event
If family members have alerted to unusual behaviour
Old age and diminishing health
Recent medical diagnosis
In order to fully protect your estate from a potential claim based on capacity, you can obtain a capacity test from your GP that can be filed with the Will.
When is undue influence an issue?
Undue influence is where a Will maker has had an influence on them to such an extent that they could not exercise their free will.
Some factors that can contribute to undue influence claims are:
third parties arranging and attending the will appointment and being the main contact person on behalf of the Will maker 
The will-maker relies on another person's opinion
The will-maker is nervous or hesitant to remove certain people from a will
The Will maker refers to a third party's instructions to make certain provisions in the Will
If a translator related to the will-maker is used
These factors do not automatically mean undue influence is present but act as a guide for your lawyer to ask a few more questions to ensure you are acting of your own free will.  Where possible we recommend you make your own appointments and engage with your lawyer directly not through a partner or friend. Attend the appointment by yourself. Think about what you want to happen to your belongings. A Will is private, and no one will know who you have included or excluded until after you have passed.
I want to leave my partner less than 50% in my Will can I do that?
If you have been in a relationship for over three years, then your partner or spouse can decide under section 61 of the Property (Relationships) Act ("PRA") if they want to make an application under the PRA or receive what you have left them under the Will.
Unless you have entered into a contracting out agreement the presumption is your partner will receive 50% of the estate under the PRA. This is important to consider if you are planning to exclude your partner. There may be reasons you are excluding your partner for example they are financially well off and you want to provide for your children instead. If you are wanting to exclude your partner you should consider entering into a contracting out agreement to protect your estate from claims.
Does it matter who I pick as an executor?
The executors of your estate must act in the best interest of the beneficiaries and execute the instructions in your will. If they don't, they can open your estate up to potential claims, cause disruption among your family and hold up the process of administration.
You need to consider who to appoint as your executor. Will that person want to be executor, do they have the capacity to act as executor, are they the right fit for the job i.e., will appointing one of your children cause a family rift or result in that child acting impartially to the beneficiaries?
If you have concerns that you do not have an adequate executor you can appoint an independent executor for example the partners of the firm that drafted your Will, Public Trust, an accountant or other trusted professional.
What tips do you have for making a will and protecting my estate from claims?
Make your will now. You can change your will if you have capacity, but it is best to put a Will in place sooner rather than later as your circumstances may change. Even if you are young a Will is an important document. People in their 20s often delay making a will as they don't believe they have valuable assets to leave but your estate includes all assets you own, your kiwi saver, car, personal belonging, shares, and investments. Even if you do not have a lot of assets, your Will is important as it records who you entrust the care of any children or pets you may have and records any special burial requests you have.
If you have had any significant changes in health, recently get a medical assessment before making a Will.
Attend your appointment by yourself
Consider the implications of excluding family members and where possible record the reasons why you have decided to exclude them. 
A Will is an important document that everyone over the age of 18 should put in place. Due to its importance, you need to ensure it is thoroughly drafted to protect and ensure your wishes are carried out and your estate is not open to claims. The Life Law team at Godfreys law can help you through the process of creating your Will and protecting your estate.