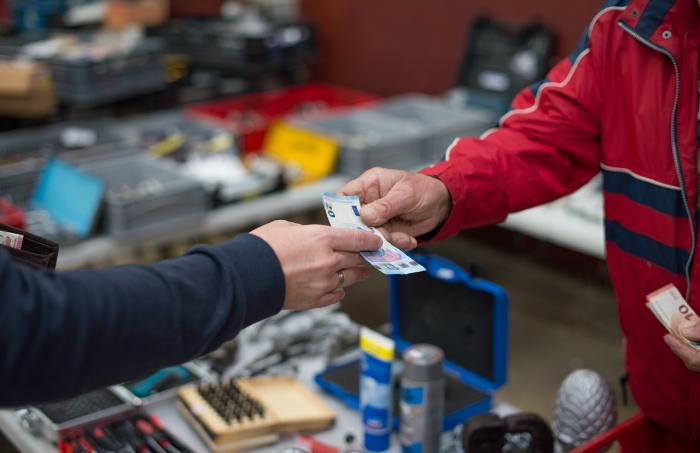 What to do to ensure a smooth settlement
There are many different potential pitfalls that business owners need to be wary of when looking to sell their business. One particular pitfall that often causes issues, usually at the last minute, causing needless stress for the vendor, is the release of securities registered against the business by suppliers.
What are securities?
Before we get into the potential issue, it is worth exploring the nature of securities and some terminology that is relevant. Typically most businesses in trade have accounts with suppliers for the supply of products. Typically suppliers who supplied products to a business, usually on account, will register a security against that Company on the Personal Property Securities Register (PPSR). Pursuant to the provisions of the Personal Property Securities Act 1999 (PPSA).
For example: John Smith Trading Limited enters into a supply account with Rubber Widgets Limited. Rubber Widgets Limited will have John Smith Trading Limited sign a Credit Account Application. Buried in that Credit Account Application is a provision where John Smith Trading Limited grants to Rubber Widgets Limited the right for them to register a security against the Company on the Personal Property Securities Register to better secure their interest in the product supplied to the Company should the Company default in its payment obligations under the Credit Application.
Can securities stop the sale of your business?
Why is this relevant with respect to a business sale? Well the answer to that question is found in the standard form ADLS Agreement for Sale and Purchase that requires the vendor of a business to give what is known as 'clear and unencumbered title' to the stock in trade and the plant and equipment that is being sold with the business.
How is this relevant when the business is being sold as a going concern, and a purchaser is not buying the shares of the company that is selling the business? Well the simple answer to that question is that any plant and equipment or stock that you are selling as part of a going concern operation may be the subject of a security interest which means you cannot pass clear title to your incoming purchaser of the business unless you obtain a discharge of the Financing Statement that is registered against the plant and equipment or stock in trade from the supplier who has registered the security interest.
So in this case, John Smith the owner of John Smith Trading Limited couldn't transfer ownership of the business to the new buyer Joe Bloggs, because Rubber Widgets Limited holds a registered interest against all the widgets, forklifts and trucks in their yard. John Smith needed to get a discharge of the financing statement from the owner of Rubber Widgets, so the sale of his business could go ahead.
We have seen a growing trend of these matters not being properly understood or appreciated and then causing significant difficulty and delay on settlement day for vendors.
Release securities early
So what can you do about this? As part of the work the team at Godfreys Law undertakes for you as vendor of a business, we will complete a search of the Personal Property Securities Register to ascertain what securities (if any) are registered against your business whether that be a Company, Partnership or Sole Trader. We will then discuss with you what those securities relate to and whether some or all of those securities must be discharged on or before settlement.
Often we find that many securities are old and can be simply and easily discharged without any payment because the former supplier who registered those securities is no longer supplying goods to the Company. Many times we find that the securities that are registered require some form of repayment on settlement to the supplier so as to guarantee the release of those securities on the settlement date. Typically we get our vendor clients to liaise directly with their suppliers to organise a release of these securities so as to save costs, however we can also do this on your behalf if you want.
Provide proof securities are discharged
In order to complete settlement of the sale of your business, the Purchasers' Solicitor will request evidence from us that the Financing Statements registered on the Personal Property Securities Register have been discharged, and we will be required to provide proof of that fact. If we cannot provide proof, then a purchaser may rightly withhold settlement under the terms of the standard form ADLS Agreement for Sale and Purchase of Business. This means that you as vendor are in default under the Agreement and might be subject to penalty interest or payments for other costs and expenses incurred by the purchaser as a result of late settlement. Not to mention the considerable stress and anxiety that a late settlement places on people.
If you are thinking of selling your business then it is critical that you carefully consider whether you will be able to discharge the financial liabilities that your business owes on settlement, so that the business can pass clear title to the plant and equipment and stock in trade that you are looking to sell to a new operator. Most business owners should have a pretty clear handle on this, but if in doubt you should speak with your accountant to make sure you are going to have enough money from the sale to clear and discharge all financial obligations owed by the business, including the release of any securities registered by your suppliers.
Contact Godfreys Law about business securities

If you want to know more, or have general questions about business sales please contact the Commercial team at Godfreys Law of either Brad McDonald, Charles Mullins or Philip Sewell on 03 366 7469.