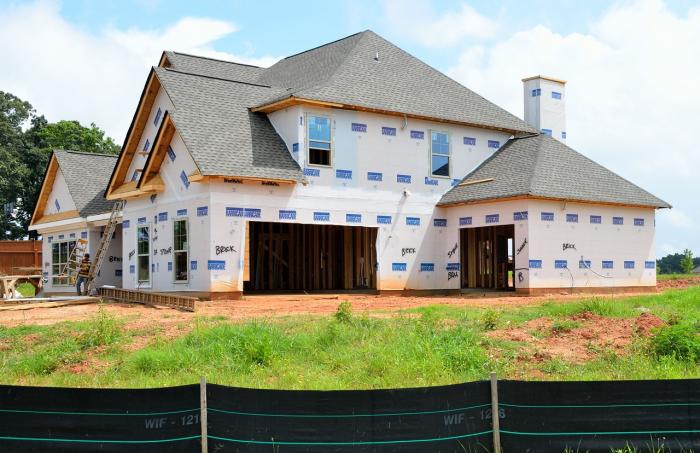 House and land packages are a great way to get a new house on a new section. You choose your design, the builders go to work, until finally the big day arrives! Your new home is finished and it's passed its final inspection. All you're waiting on now is for the Code Compliance Certificate before you can move in and make this new home your own.
Of course you're excited and impatient to settle into your new home. So, when the vendor says you can move in before the Code Compliance has been issued, you're tempted to take them up on their offer. Before you start packing your bags, here's what you need to know.
Don't move in just yet
Section 362V of the Building Act says it is an offence for a commercial on-seller to allow the purchaser to take possession of the property prior to the Code Compliance Certificate being issued.
However, both parties may contract out of the requirements of this legislation by entering into a written agreement in the form prescribed under the regulations to the Building Act. This agreement must be entered into before you have moved into the property.
Buried in the general terms of an Agreement for Sale and Purchase is clause 5.1 which records that 'the property and chattels shall remain at the risk of the vendor until possession is given and taken.' This means that if something damages the property between you moving in and the Code of Compliance being issued, you take on all the risk if something goes wrong.
Plus, if you tell your insurance company you're moving into a property without a Code of Compliance, it's not easy to obtain insurance on the property. This can lead to stressful situations best avoided.
Get a written agreement before you pack your bags
If you still have your heart set on moving into your newly completed home as soon as possible, you should enter into a written agreement with the vendor where they will:
Provide proof that the property is adequately insured and confirmation that it will remain so until settlement.
Confirm that possession has not been given or taken, and that the risk shall remain with the vendor until settlement.
Confirm that if the property is damaged between you moving in and settlement, the vendor will make the appropriate insurance claims.
Other points to consider for a written agreement are obtaining contents insurance, and figuring out what (if any) rent you would be paying the vendor in the meantime.
Thinking House and Land package? Think Godfreys Law.
Moving in early can be a great opportunity to get settled into your new home, but you need to make sure both you and your property are properly protected. If you're looking at buying a house and land package in Christchurch, or you're nearing the end of your build date, come and have a chat with the conveyancing team at Godfreys Law.