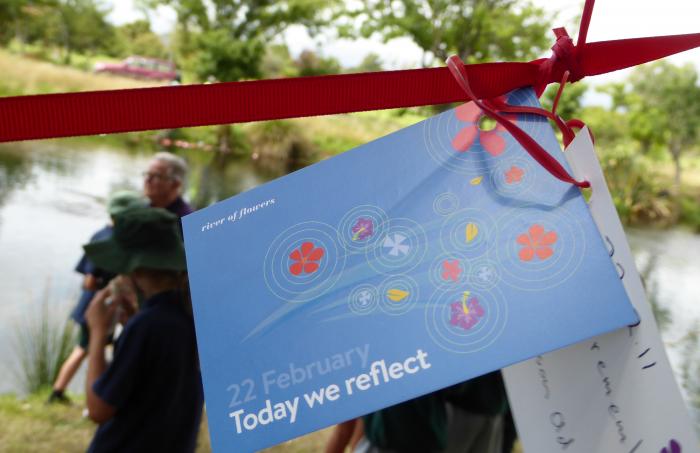 Have you bought or sold a house in Christchurch since February 2011? It's unfortunate that ten years on from the devastating Canterbury Earthquakes, we are still dealing with the long-term damage to land, property and lives.
How did we get here?
In case you need a reminder, there was so much damage to be repaired in the wake of February 2011 it was difficult to see how it could all get done. Tradespeople from around New Zealand and the world flocked to Christchurch to lend a hand and their expertise to fix homes and make them livable again. Sadly, some people viewed Christchurch's tragedy as a 'get rich quick' scheme and did not put in the time and effort to ensure their repair jobs were completed properly.
Ten years later, many in Christchurch are still fighting to have their homes repaired, or to have original 'repairs' to their homes fixed. It's vital that if you're buying property in Christchurch, you have any outstanding EQC claims transferred to you.
Still dealing with earthquake damage?
When an EQC claim is assigned or transferred, you as the new owner do not have the same entitlements as the previous owner. Importantly, if earthquake damage has been missed or repairs were not up to standard, having the original EQC claim assigned to you will allow you to reopen a claim.
If a property has been sold without the EQC claim being assigned, the new owner gets none of the benefits from the claim.
Since the earthquakes, the conveyancing team at Godfreys Law has helped many Cantabrians buy and sell property, and assisted them with managing EQC claims and paperwork. A respected local builder who has repaired many houses since 2011 passed on this story about the importance of assigning EQC claims with property transactions.
Case study: Check your EQC claim is assigned to you
The builder's client was living in Unit One of a two unit flat with a shared wall, and had bought the unit in 2017. On discovering new cracks around the foundation and an increasingly uneven floor, the owner of Unit One engaged the builder and an engineer to see if the new damage was the result of a substandard repair. The builder and engineer both concluded that the original repairs were substandard, which is when EQC asked to see the assigned claim for Unit One.
After going through the conveyancing paperwork, Unit One's owner couldn't find the assigned claim. They went to the previous owner, who also hadn't had the claim assigned. Neither person could track down the original property owner and claim holder from 2011, and the conveyancing lawyer who handled that transaction had since passed away. While EQC agreed with the builder's and engineer's findings, as the current owner of Unit One had not had the EQC claim assigned to them, EQC were under no obligation to fix the substandard repairs.
Thankfully this story has a happy ending. The adjoining unit owner in Unit Two had been living there since 2011 and held the original EQC claim. An assessment of their property showed they had the same foundation and floor level issues as their neighbour. In order to properly fix the foundation and floor levels of Unit Two, the entire structure needed its floors and foundations repaired. As the two units shared a wall, foundations and floor, Unit One was brought into the scope of works under Unit Two's EQC claim.
What you need to know before you buy
Before you buy your next property in Christchurch, ask:
Is there an existing EQC claim on the property?;
Have funds settled by EQC with a previous owner been used to do the repairs?;
Are there any quality issues or substandard repairs on work originally undertaken by EQC to settle the claim, or any missed earthquake damage still needing reinstatement?;
Is there any pre-existing damage to the property not related to a natural disaster?
If you're not sure about the answers to any of these questions, let us know. As part of our property conveyancing due diligence, we can highlight any of these red flags for you. We can also add a clause to the sales and purchase agreement to make sure you're assigned the EQC claim for your new property.
Transferring EQC claims has become standard in Christchurch when transferring ownership of property, but sadly some people are still getting caught out. Have you bought a house in Christchurch since 2011 and you're unsure whether the EQC claim has been assigned to you? Do you have questions about earthquake damage or substandard repairs, and want to know as much as you can about your next property? Contact Godfreys Law on 03 344 7469 to talk to one of our property conveyancing team.