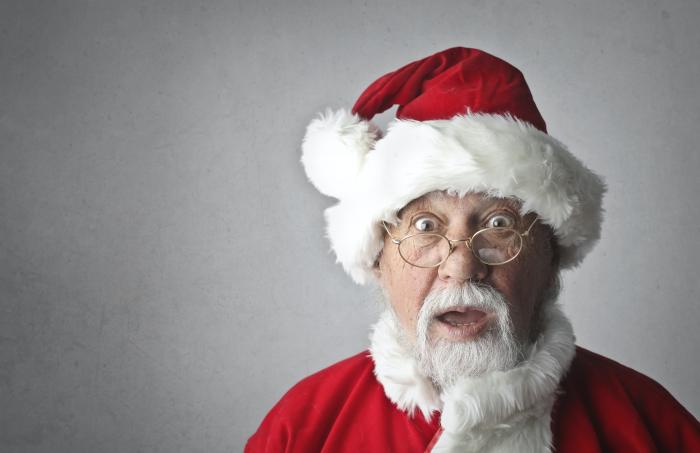 The end of the year is a time for reflection, and with that in mind, we've been thinking how Santa would cope with all the compliance issues facing ordinary Kiwi's in their business and in their private lives. 
Covid Compliance?
By flying into New Zealand, Santa is required to comply with border controls to prevent the spread of Covid. This is especially important for Santa when considering the number of countries he is going to be visiting in a short space of time. As an international traveller, he is required to be fully vaccinated (2 doses) and return a negative Covid test before entering New Zealand.
Airspace issues?
Assuming he can escape detection by flying under the radar, as it were, there are still issues once he enters our airspace – Civil Aviation Regulations would require an approved flight plan and being in charge of an aircraft while slightly "merry" would create more problems. If you think that drones create a problem in the air, imagine the havoc which a heavy, unlit sleigh steered by a "merry" Santa might cause!
Safe Working Conditions?
Even when Santa lands there are still problems – being on a roof and squeezing down a chimney without an approved health and safety plan may lead to potentially huge fines. No scaffolding while working at height is a breach of the Health and Safety at Work Act! Of course, the obvious one is entering a home he's not been invited into, which results in a huge pile up of trespass to land under the Crimes Act.
Cruelty To Animals?
We've not yet thought about Santa's helpers – the reindeer who work tirelessly in dragging the sleigh around. What about their rights under the Animal Welfare Act? Spare a thought too for the elves. How would the Employment Relations Act view those hard-working elves who don't get a break, who have no pensions and work in freezing conditions.
When Santa finally gets to offloading some presents, there are questions about country of origin, standard and quality of goods, whether the Consumer Guarantees Act would apply and what penalties might flow from that
What a nightmare! These are just some of the Acts of Parliament and regulations which some people must comply with. There are so many more – if you think Santa needs a good lawyer, then maybe you need one too.
From the whole team at Godfreys Law, we wish you a safe and relaxing holiday period, a Merry Christmas, and a very happy New Year!