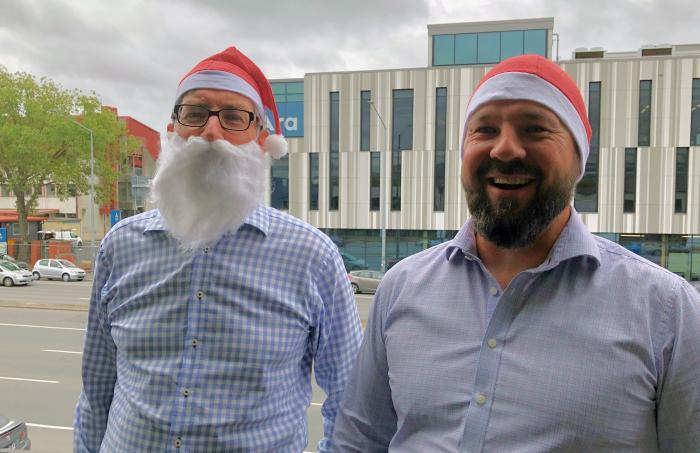 With 2022 rapidly approaching, here at Godfreys, we wanted to look back on 2021, and the challenges and successes we have experienced over the course of the year.
We began 2021 with optimism, hoping it marked the end of the challenges Covid-19 had presented us in 2020. Godfreys had adapted to the changes presented to us in 2020, and we now have the ability to support our staff and clients, both from working in the office, and from remote locations.
Many of the team here at Godfreys have had success this year, that we believe should be celebrated. Sally Cunneen, one of our solicitors thought her biggest success for the year was assisting and winning her first big tenancy tribunal case, working alongside Andy Ogilvie. Sally is incredibly proud of all her progress and development this year, which includes not just her tenancy tribunal work, but also the continuing development of her own debt collection practice, and the expansion of her work into employment law.
Gina Dobson, another of our solicitors, notes a success of the year being a refocus of her main practice from primarily residential conveyancing to trusts and estates. Although this has been a steep learning curve and has been stressful at times, Gina has been really enjoying this change, and is thankful to have been working with a supportive team who have strongly encouraged the change when she expressed an interest in the area.
We've also had a number of staff join the team at Godfreys, including Chris O'Brien, a solicitor in our property conveyancing team, Helen Bell, our new Trust Accountant, and Isabel Sullivan and Natalija Trombitas, our two new Law Clerks. It's been exciting welcoming all these new faces to Godfreys!
Outside of the office Philip Sewell moved house for the first time in 26 years. He notes that the experience really gave him perspective, seeing the other side of a property transaction, with organising moving trucks and all the dramas of settlement day. Phil explains how it was very grounding to be reminded of how stressful the whole process is and appreciates the viewpoint it gave him. Our receptionist Brooke says her most notable success was buying her first house this year! And one our new clerks, Nat, is celebrating being awarded a classics scholarship!
Amongst all of the success experienced at Godfreys this year, Lockdown 2.0 threw a real spanner in the works for everyone, clients, staff, family and friends included. We all very quickly had to re-teach ourselves how to use Zoom and remote desktops, to ensure that we could continue to provide the best service we could to our clients. Once again, we realised how important it is to check in on each other, as lockdown can be very trying in every regard.
However, lockdown did have a couple of highlights, such as Phil's enjoyment of being able to walk around his house in shorts and bare feet while 'at work'. Gina rediscovered how enjoyable gardening is, finding it was a great way to remain present and calm in an especially stressful time and was an opportunity she would not have had, had she been working from the office.
Finally, we look to what next year has in store for us here at Godfreys. Sally is excited to continue developing her skills and expertise in areas she began exploring this year. Nat is looking forward to hopefully going up north to see her family, seeing as they have been in lockdown for the last few months, and Gina is looking to attending a ceramic making class at Hagley College, after thoroughly enjoying the printmaking classes they have on offer.
As a team, we are all excited to continue providing real solutions to our clients in what is hopefully going to be a more consistent year than 2021.