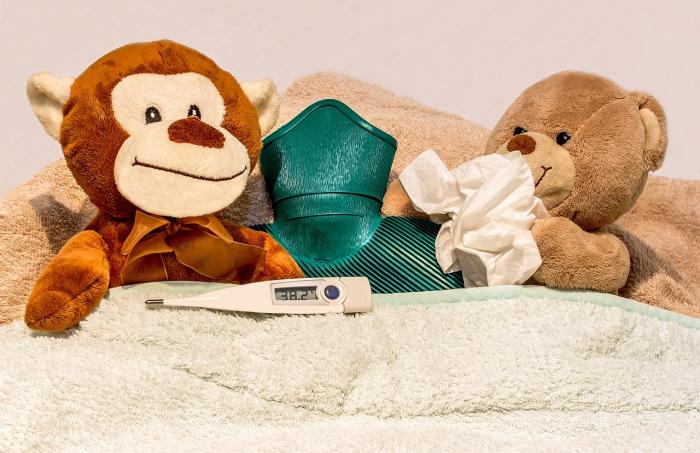 The Government has recently passed the Holidays (Increasing Sick Leave) Amendment Bill, raising the minimum sick leave entitlement for employees from 5 to 10 days per year. The legislation has now passed Royal Assent and will come into force from 24 July 2021.
What are Sick Leave entitlements?
Sick leave can be used by employees when they, or someone who relies on their care like their child becomes unwell or injured. Employees are entitled to sick leave once they have been employed by the same employer for six months.

Does everyone automatically get more sick leave?
When the Amendment Bill becomes law, you won't get a huge amount of sick leave on your books straight away. The new process will be staggered, depending on when each employee started working with you.

Instead of all your employees automatically gaining 10 extra days of sick leave, the Amendment Bill says that whenever they usually receive their entitlement they gain 10 more days, rather than five. For new employees this will be after six months of continuous employment, for existing employees this is on the 12 month anniversary of when they last became entitled to sick leave.

For example, if you have a staff member who will become entitled to sick leave at the start of June, before the legislation come into effect, they will receive 5 days of sick leave, but in June 2022 they will be entitled to 10 days
.
Please note, the 10 days entitlement is only a minimum. Employees who already receive more than 10 days of sick leave entitlement a year are unaffected by this change.

More Sick Leave changes coming
The Government has also announced that it is expecting to make further changes to the Holidays Act to implement the recommendations of the Holidays Act Taskforce.

One of these recommendations is to give employees access to some sick leave from the start of their employment, rather than after six months. The Government expects to introduce this legislation in early 2022. Godfreys Law will keep you updated on these changes and how they will affect you when the government releases this information.

What do you need to do now?
Are you and your business ready to comply with the new legislation?

You may need to check your payroll software is up to date, or have a chat to your bookkeeper to let them know about the additional sick days coming into effect.

You may also need to review and update your employment agreements, to reflect the extra sick day entitlements. If you have any questions about how the new Bill affects you or your business please contact the Employment Team at Godfreys Law on 03 366 7469.