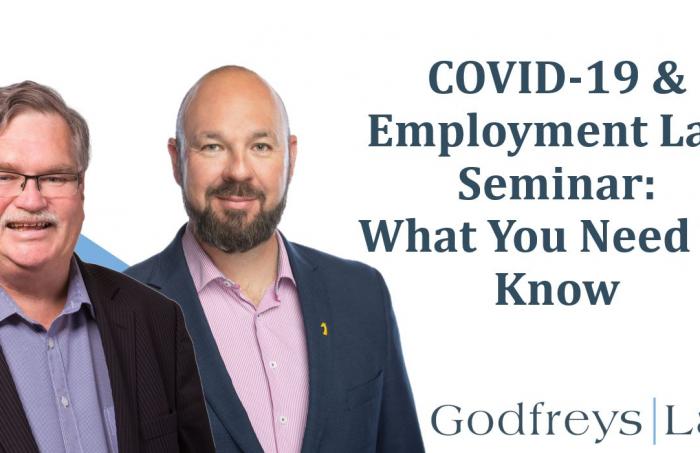 COVID-19 & Running a business through the lockdown and beyond
How is COVID-19 impacting your business? Policies around sick leave, working from home, redundancies and restructuring are being tested.
Godfreys Law Partner Brad McDonald, PKF Goldsmith Fox Principle and Chartered Accountant Dorian Crighton, Senior Associate Andy Ogilvie, and Solicitor James Hobcraft answered questions submitted by Christchurch business owners during week four of the COVID-19 lockdown, as we prepare to head into Alert Level 3.
In this running a business webinar we discuss:
Wage subsidies
Increasing cashflow
Redundancies
Working through the lockdown and beyond
Running A Business Webinar: April 24th 2020
We are still working for you
During the lock-down period you can still contact your advisor at Godfreys Law via email, and all calls are being redirected. We're all working from home and doing our best to make sure we're still looking after you and your business.