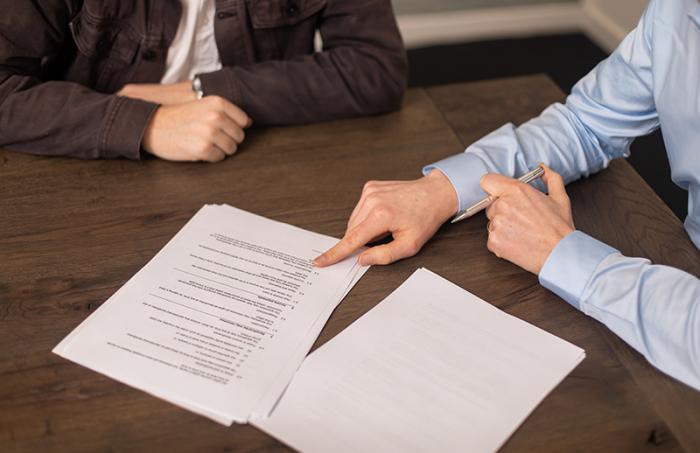 "Terms of Trade", "Terms and Conditions", "Terms of Engagement", "the fine print", whatever you want to call them, it's essential that your business has written terms to show what you and your customers have agreed to.
Not having Terms of Trade, or using Terms not created specifically for your business, can expose you to unnecessary risks. Properly written Terms of Trade can protect you and ensure a smooth working relationship between you and your customers. Strong Terms of Trade also give you more legal avenues in case your relationship turns sour.
Whether your business already has Terms of Trade, or now you're thinking about how much you need some, you should consider these following points:
There Is No 'One Size Fits All' Approach
Some Christchurch business owners think copying and pasting another business's Terms of Trade, or using a free template they found on the internet will do the job. That's simply not the case. Every business operates differently, depending on your industry, the product or service you're providing, your business practices or the needs of your customers. This means your Terms of Trade should reflect exactly how your Christchurch business operates.
Your Business And The Law
Terms of Trade need to reflect the relevant legislation that governs your industry. Even if your business already has established Terms of Trade, it's important to review them regularly to ensure that they meet the current legal requirements. 
Agreeing To Terms Of Trade
Your Terms of Trade may be well written, but it's essential that your customers agree to them. It's not enough to just display your Terms of Trade on your business's website – your customers must agree to your Terms of Trade in order to be bound by them.
You can show Agreement in a number of ways. Send out your Terms of Trade to a customer at the beginning of the relationship, asking for email confirmation that they agree.
You can also attach your Terms of Trade to your quotes, and state that accepting the quote also means accepting your Terms of Trade. You may want your customer to sign the Terms of Trade along with any required credit application form.
Get into the regular habit of making sure your Terms of Trade are agreed to before starting any business together. Failure to receive or hold evidence that the Terms have been agreed, can make it a lot harder to enforce your rights and collect any outstanding debts in case there is a disagreement.
Protecting Your Christchurch Business
Does your business have customised Terms of Trade? When was the last time they were reviewed by a legal professional? For more information on protecting yourself and your business, contact the team at Godfreys Law on 03 366 7469.