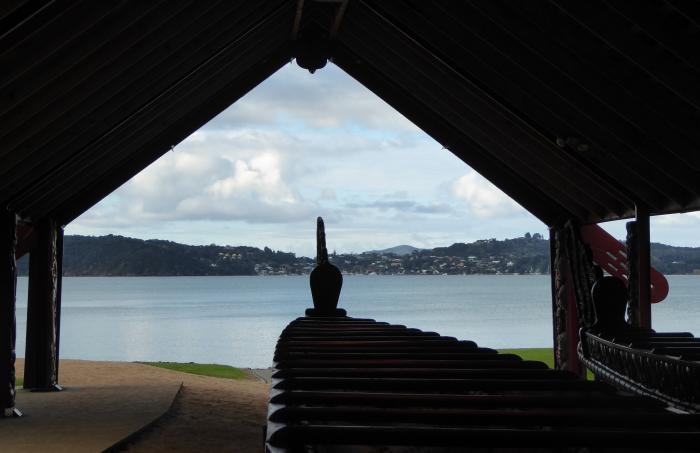 One of our clients approached us recently about the legalities of using Te Reo Māori as part of their marketing and advertising. This isn't an area we specalise in, so we're sharing our findings in the hope other business owners find this useful.

Te Ture mō Te Reo Māori Act 2016, also referred to as the Māori Language Act 2016 affirms the status of Māori language as a taonga (treasure) of iwi and Māori and as an official language of New Zealand in sections 3(2)(a)(ii) and (iv). Under this law all New Zealander's have the right to use Te Reo, provided that special caution is taken to ensure that the language is used in alignment with its status as a taonga.

So how does that apply to businesses using Te Reo Māori in their advertising or marketing?

New Zealand case law confirms that Māori descriptive words can be used in advertising. In Re Kapiti Cheeses Ltd.'s Application 2003, J Walden, the Assistant Commissioner of the Intellectual Property Office, declined to trademark the word 'Kikorangi', the Māori word for the colour 'blue', because it makes direct reference to a characteristic or quality of a product. Walden expanded on the reasoning for declining the trademark, stating that it is conceivable that other traders might, without any improper motive, wish to use that description." It can be inferred from this decision that traders are able to use Te Reo words and phrases to describe their products in the same way as they would English words and phrases.

However, even though the use of Maori terms is legally allowed, there are still other aspects businesses should consider before they choose to use them in their marketing.

Māori Cultural Considerations

Te Ture mō Te Reo Māori Act 2016 also recognizes the Māori language as a taonga of Iwi and Māori, and affirms that Iwi and Maori are the Kaitiaki of the Māori Language. Kaitiaki can be translated in English to mean a guardian or trustee.

So just as the law says you can use Māori words in your advertising, to recognize the guardians of the language we strongly recommended you seek guidance or permission before doing so. Our client advised us they had no affiliation to any iwi and they required some help with translating some of the descriptive words they wished to use to describe their products.

We strongly advised that they consult local Iwi on their proposal to use Te Reo in their marketing, to ensure it is done appropriately, in a way that won't cause offence or allegations of cultural appropriation.
The importance of seeking cultural guidance

'Huruhuru' beer
As well as wanting to acknowledge Māori as kaitiaki of Te Reo and to make sure any use of the language is done sensitively and appropriately, seeking cultural guidance can also help you avoid public relations blunders.

Context is key to many languages, with different words holding different meanings depending on how and where they are used. For example, the Māori word 'huruhuru' can mean wool, feather or fur. A Canadian brewery, Hell's Basement, made a pale ale with New Zealand hops and wanted to add an 'authentic kiwi' touch to their marketing.
They didn't seek cultural guidance, instead relying on an online dictionary which told them 'huruhuru' meant 'feather.' They chose the name because they wanted to convey that the beer itself tasted 'as light as a feather.'

Unfortunately for the brewery, 'huruhuru' has a number of meanings, including being a slang word for pubic hair. The brewery has since apologized and said they are considering rebranding their beer in future.

Tuteremoana and Kapiti cheese
In another example, Kapiti Cheeses Ltd, which is owned by the diary giant Fonterra, named one of their products after the mountain on Kapiti Island, Tuteremoana. The mountain is named after Tuteremoana, an ancient chief of the Ngai Tara iwi.

Under Tikanga Māori, which is the living embodiment of Māori cultural values and practices, landmarks named after ancestors are revered as the personification of that person, and are treated as tapu or sacred. Had the Kapiti cheese company sought cultural guidance, they would have learned that using the name Tuteremoana was essentially naming the cheese after Tuteremoana, which Ngai Tara considered disrespectful to their ancestor.

As well as simply being unintentionally offensive to Maori, not seeking cultural guidance over the use of Māori words and imagery can land you in hot water, such as negative media stories, backlash on social media, and the need to issue apologies, as well as the costs of changing the offending labels or branding. All of this can be costly, but is easily avoided by seeking advice up front.

Seek cultural guidance first
If you are considering using Māori words or imagery in your business, we strongly recommend seeking advice first. One option is contacting Mahaanui Kurataiao. Mahaanui Kurataiao are a private company who provide services and advisory on the impacts of activities on tāngata whenua values and interests. These reports are usually relative to the use of land, though they may be able also be able to write reports on the use of Te Reo to promote products if requested.

Another option is reaching out to your local iwi and asking for help. Speaking with a knowledgeable person will almost always give you a better outcome than a quick search on an online dictionary. A Māori cultural advisor will be able to tell you if the word you're thinking of using has any slang meanings, or if there are any other cultural issues before you proceed.