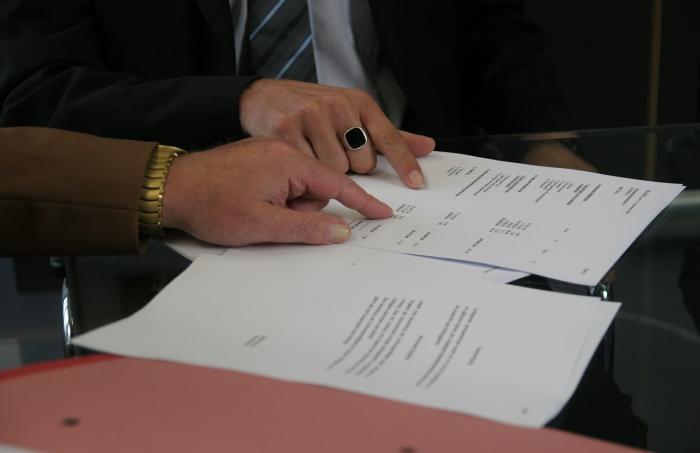 UPDATE: This article was written in April 2020 while New Zealand was at COVID-19 Alert Level 4. People had questions around the government's wage subsidy programme. For updated answers on whether your employer can change your employment agreement or make you use annual leave, click here.
With New Zealand at COVID-19 Alert Level 4, one of the most frequently asked questions our employment law team has received is, "My employer is trying to change my employment agreement. Can they do that?" Closely followed by, "Can my employer make me use my annual leave?"
Firstly, these questions have become relevant as employers look to take measures that will reduce costs and save their business. It's fair to say these are uncertain times, and employers and employees may need to look at tightening their belts to make sure the business and their jobs survive.
While the government and the police may have extra powers in a time of national emergency, employers do not. The answers to these questions around whether your employer can change your employment agreement or make you take leave remain the same, whether there's a global COVID-19 pandemic or not.
Can my employer change my employment agreement?
At the risk of stating the obvious, an employment agreement is a written, mutual agreement between two parties. Both the employer and the employee agree to the terms set out in the contract.
So yes, your employer can propose changes to your employment agreement, but the employee must also agree to those changes to make the new contract legal. Changes can not be made unilaterally or forced onto someone without their consent.
A legal term we use a lot is "good faith," which means that employer and employee relationships should rely on open and honest communication. In order for the business to survive, the employer may need to make temporary changes like reducing hours, reducing pay, or asking you to perform other duties that might not normally be part of your job. If you're asked in good faith to make some reasonable changes in these uncertain times, we encourage employees to have that open and honest discussion with their employer.
Taking a hard line and not making any concessions could mean there isn't a business to come back to once the COVID-19 Alert Level 4 is all over.
Can my employer make me take annual leave?
This question around being made to take leave has mainly come up in response to the government's Wage Subsidy announcement.
The government is providing financial relief for business owners in the form of $585.50 per each full-time employee to help employers keep their employees, and for employees to have some form of income.
Where possible, the government is asking business owners to 'top up' their contributions to 80% of the employees' normal wage or salary.

First and foremost, the Wage Subsidy can only be used for paying employees. It's not for expenses or other business running costs. Once you have applied for the Wage Subsidy, you can not withhold it from your employees for any reason.
Unfortunately, we have heard of cases where business owners are making employees use their annual leave before passing on the government's Wage Subsidy. We strongly advise business owners against doing this.
There are reasons why an employer would ask an employee to use up some of their annual leave. If you leave and have accrued a large amount of annual leave, your employer will have to find the cash to pay you out the lump sum for your holidays. This can pose cash flow issues for the business.
You may want to use that leave at a time when the business is really busy, rather than going on holiday at times when the business can afford to operate with fewer people. Coming to an understanding around taking leave is part of the Employment Agreement.
So, can your employer make you take annual leave? Yes, if they give you 14 days notice in writing. If you've had fewer than 14 day's notice that your employer is intending on using your annual leave during the COVID-19 Alert Level 4, or at any point in time, you should refer them back to your Employment Agreement or the Holidays Act 2003.
Topping Up The Wage Subsidy
Your employer may ask you about using your annual leave to top up the Wage Subsidy in order to reach 80% of your normal wage or salary. Again, you should have an open and honest 'good faith' conversation about this and reach a mutual agreement.
Your Employment Law Team
At Godfreys Law, we represent both employers and employees to make sure both sides are treated fairly by each other and the law.
If you have any questions about your situation, around being asked to take annual leave or changes being made to your employment agreement, whether during the COVID-19 outbreak or at any point in time, contact the team at Godfreys Law on 03 366 746.